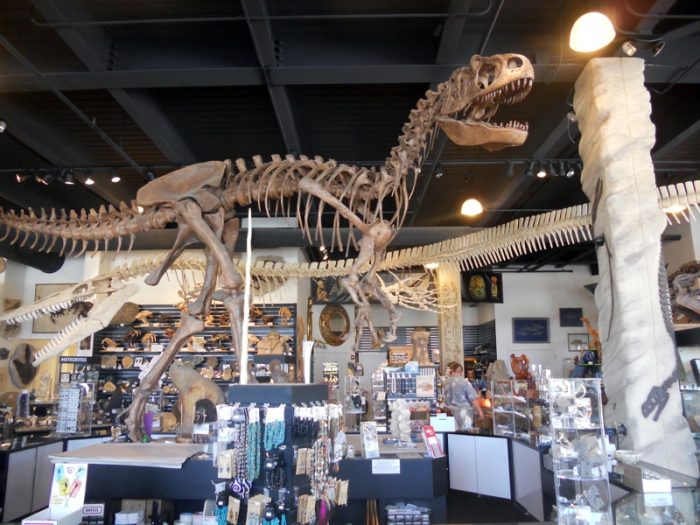 Go Back
The Dinosaur Store
250 W Cocoa Beach Causeway, Cocoa Beach, FL 32931
Get Directions
THE DINOSAUR STORE® features: THE MOST ELABORATE ARRAY OF FOSSILS IN THE WORLD!
Museum quality fossils and minerals-Dinosaur eggs, dinosaur teeth & dinosaur claw fossils–Fossil shark teeth and fossil shark teeth necklaces–Dinosaur replicas (castings) such as Coelophysis-Amber and amber jewelry–Meteorites, tektites and meteorite jewelry–Educational products and toys, books–Dinosaur t-shirts & dinosaur shirts
*Fossils include:
Trilobite fossils, sabercat fossils, dragonfly fossils, bird fossils, fossil fish, fossil ammonites, mosasaur fossils, crinoid fossils, dinosaur teeth, dinosaur claws, fossil skin and many other fossils.
The Dinosaur Store (Museum Store) located in Cocoa Beach, Florida on the first floor.

Kid-Friendly